Infographic for factories engineers or machinists who are not IT specialists to inform employees of the work being implemented to connect machines, data, and people.  I combined several Isometric renderings of licensed art to depict a factory floor quickly. I used GE branded fonts, colors and digital industrial symbol to make a cohesive design. I first understood the technology, then sketched design and gained approval from IT experts, before execution.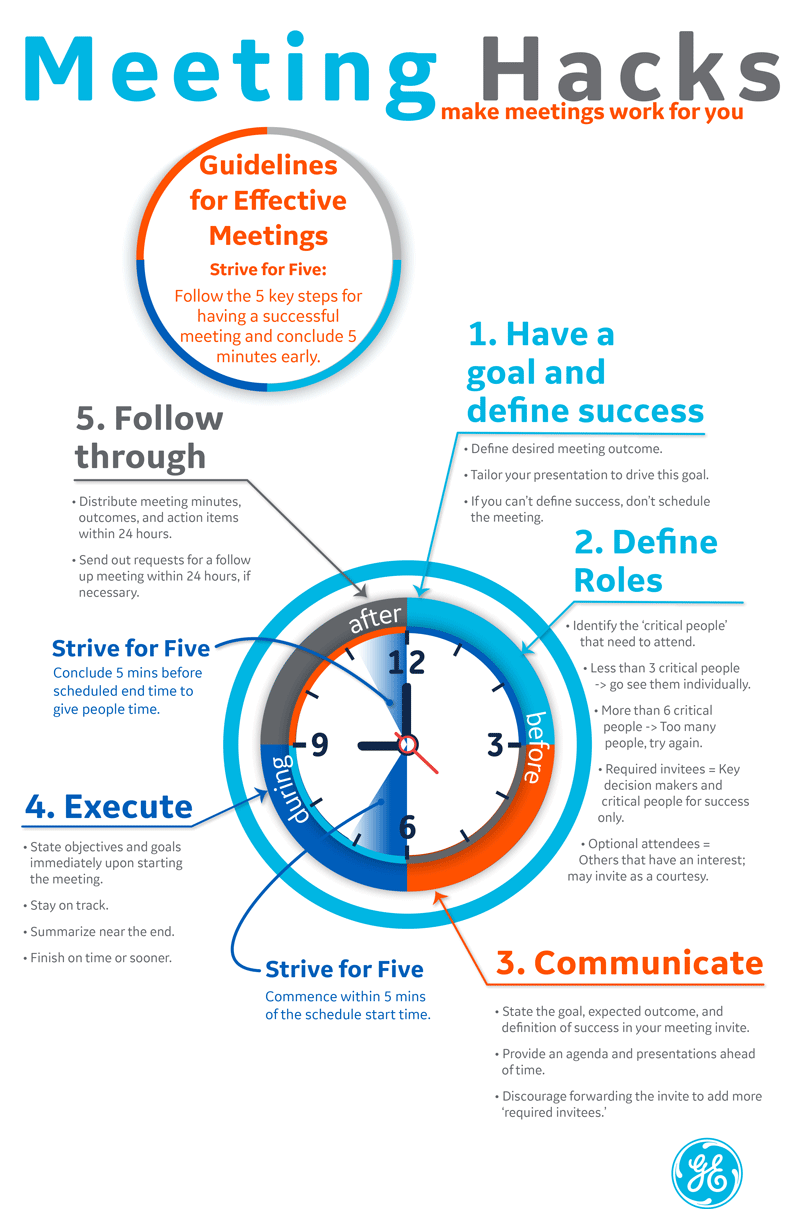 A graphic poster created from a multi-page presentation/study on how to be more effective in meetings.  The goal of the piece was to boil down presentation to its essence while being visually appealing to employees.

Above are numerous projects spanning two decades where I created drawings, charts, designs, proposals, and graphics in various engineering support roles of engineering operations and technical drafting and writing.  My reputation for decades has always to go beyond the requirements, often leading to new responsibilities and functions.
I created this infographic to show the steps to go through when conducting a UX (User Experience) exercise for software development, or any other design challenge.  Since this was a personal project to enhance my learning,  I read a few books about UX from a business perspective, and another about becoming a UX leader, by Robert Hoekman, then I watched the series of UX on Lynda.com.  This poster utilizes the learning from Lynda.com on the actual steps to run UX projects.  I am a constant learner, and this is one of the processes I use to fill my knowledge & skill gaps.